Speakers
The Entrepreneurial Insurance Symposium provides excellent speaker lineups, profiling the most prolific and innovative executives in the insurance industry. In previous years, leading insurance innovators, entrepreneurs and risk managers, from some of the most important companies in North America, presented and discussed topics on the promise of the future of insurance and the failures witnessed in the past.
The 2010 Entrepreneurial Insurance Symposium will continue this legacy with presentations from CEOs, presidents and innovation leaders from the insurance industry.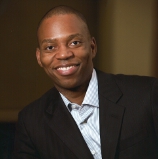 John Belizaire
Founder and CEO
FirstBest Systems
John Belizaire is an accomplished enterprise software entrepreneur with a track record of new venture development and management success. Prior to co-founding FirstBest, he was senior director of business development and strategic planning for BEA's Ecommerce Applications Division, where he grew annual revenue to over $150 million. Before BEA, John co-founded The Theory Center, a leader in Java-based component software for enterprise applications. As CEO, he grew the company from inception to $10 million in revenue. BEA Systems acquired the company in 1999 for over $160 million. He was previously lead architect for Intel's Digital Enterprise Group, where he was responsible for the industry's first implementation of network quality-of-service technology for personal computers.

Ted Blanch
Founding Partner
TigerRisk Partners LLC.
E. W. "Ted" Blanch, Jr. is one of the founding Partners of TigerRisk Partners LLC. Ted has over 50 years experience in the reinsurance industry. During his career he has been involved in virtually every aspect of the reinsurance business from broker to CEO. Since 2007, he has been intimately involved in the formation and launch of TigerRisk, a firm designed from the ground up to be the premiere 21st century risk management services firm. Prior to TigerRisk he was a principal and partner with Ted Blanch & Associates providing a range of consultative services to the insurance industry. He is an ARIAS certified arbitrator. Having joined E. W. Blanch Co (EWB) in 1958, he became Chief Executive Officer in 1977, and held that position until January 2001. During Ted's years at EWB, it grew from revenues of about $25,000 / year to several hundred million / year. The company emerged from obscurity to become internationally recognized. It was the third largest international reinsurance broker and the largest independent reinsurance broker. EWB became E. W. Blanch Holdings, Inc., a public company, in 1993 and was sold to Benfield Group in 2002. EWB as a firm was broadly recognized as innovative and aggressive. It was a pioneer among brokers in the utilization of actuarial approaches; being the first to employ staff actuaries, and the first to create catastrophe modeling tools. During his long career, Ted has been involved in a wide range of industry and community services.
AIDA Reinsurance & Insurance Arbitration Society (ARIAS US) - Certified Arbitrator
Board of Trustees, The College of Insurance
Founder and Board Member, Boerne Anti-drug Coalition
Board of Governors, Cancer Therapy and Research Center
Board Member, Prevention First, Inc.
Chairman, Brokers and Reinsurance Markets Association
Board Member, Northwest Airlines
In recognition of his accomplishments he was a 1996 Ernst & Young Entrepreneur of the Year finalist, and recipient of The Review Worldwide Reinsurance Lifetime Achievement Award in 2000.

Louis Caltavuturo
Partner
Hales & Company
Mr. Caltavuturo joined Hales & Company in 2004 and has over 20 years of experience as a banker and regulator to the financial services industry, with an emphasis on the insurance, bank and healthcare sectors. Prior to joining the firm, he was with Fox-Pitt, Kelton Inc. where he focused on advisory projects and equity capital raising for the insurance and healthcare sectors worth in excess of $10 billion. He has extensive structured finance and lending experience from Deutsche Morgan Grenfell, as well as regulatory experience during assignments at the Federal Reserve Bank of New York. He graduated as an Alumni Memorial Scholar from Colgate University with concentrations in Economics and International Relations and has earned an MBA from Columbia Business School.

Robert Courtemanche
Chief Executive Officer
ACE Private Risk Services
Robert Courtemanche was appointed as Chief Executive Officer of ACE Private Risk Services in April 2008. Based in Madison, N.J., Mr. Courtemanche is responsible for directing the overall growth and profitability of ACE's personal insurance lines, including ACE Private Risk Services, the North America-based high-net-worth personal lines business of ACE and ACE Recreational Marine. Mr. Courtemanche has more than 20 years of personal lines insurance industry experience, with a special focus on leading businesses that insure the assets of affluent clients.
He joins ACE from Fireman's Fund, where he served as President of its Personal Insurance business. He previously served as Senior Vice President of American International Group's (AIG) Private Client group, where he was instrumental in establishing this business segment. He also has held several key management positions at a nationwide brokerage firm and at Chubb & Son, Inc.
Mr. Courtemanche is a graduate of Hobart and William Smith Colleges in upstate New York, where he received a Bachelor of Arts degree. In addition, he attended the Executive Education program at The Wharton School of the University of Pennsylvania.

Lance J. Ewing
Vice President, National Accounts
Chartis
Lance J. Ewing has extensive executive experience in the field of risk management and insurance including his current role as Vive President of National Accounts for Chartis Insurance Company. Prior to this position; he served in senior risk management capacities for Harrah's Entertainment, GES Exposition Services and for the City of Philadelphia School District. Mr. Ewing additionally worked for various insurance companies including Lumbermen's Underwriting Alliance, Pennsylvania Hospital Insurance Company (PHICO) and New York Lumberman's Insurance Trust in risk management and risk control capacities.
Mr. Ewing received his Master's degree in Law & Justice from the University of Pittsburgh and completed his second Master's degree in Occupational Safety Engineering. In addition to his Associate in Risk Management (ARM) designation and his International Certified Risk Manager (CRM) designation, he is a matriculated Chartered Property Casualty Underwriter (CPCU) candidate and has completed his Enterprise Risk Management Professional designation (ERMP).
Lance was National President 2003-2004 for the Risk & Insurance Management Society (RIMS) and was also the Chief Risk Officer (CRO). He teaches risk management as a faculty member for the National Alliance for Insurance Education & Research. He also serves as a Board member for the Certified Insurance Counselor (CIC) Board. In 2004, he was privileged to have a scholarship in his name (Lance J. Ewing Educational Scholarship) for the Certified Risk Management International designation.
Mr. Ewing was recently honored as the 2008 Risk Innovator of the Year and was the 2007 Risk Manger of the Year (Business Insurance). He has authored several articles on insurance, risk management, crisis management and workers' compensation. He is a frequent speaker on enterprise risk management, claims, disaster recovery and risk financing issues. He has spoken internationally to promote insurance and risk management in Croatia, Romania, Kosovo, Japan, Spain, Canada, Mexico, Australia, Bermuda, Italy, India and the United Kingdom. Mr. Ewing continues to be a strong and outspoken supporter of the insurance and risk management industry.

Henry Good
Risk Management Consultant
Wells Fargo
Henry Good retired at the end of 2004 after 35 years with the Rohm and Haas Company. He is currently working as a Risk Management Consultant for Wells Fargo Insurance Services.
After joining Rohm and Haas in 1970, he held several staff positions in the Financial Division and in 1975, Henry was named Financial Director for the Asia Pacific Region. He was responsible for all financial functions in the 10 countries with manufacturing operations and 7 additional countries with sales offices. During the mid-80's, he was the financial representative that participated in the negotiation and startup of the company's first two joint ventures in China in 1986.
Henry was named Director of Insurance in November 1988. In that position he had responsibility for the implementation and maintenance of all global insurance programs. Rohm and Haas had manufacturing operations in 35 countries and sales offices in an additional 15 countries so establishing and maintaining a global insurance program brought Henry a lot of exposure with the Insurance community. He served as Chairman of the companies captive operations in Bermuda and Vermont. In addition, Henry coordinated the acquisition of Morton Chemicals (including Morton Salt global operations) by Rohm and Haas and became very familiar with the Morton operations and very successfully folded those operations into the Rohm and Haas global programs.
From January 1998 to June 2004, he had the additional responsibilities as Director of Corporate Travel. Again the responsibility was to establish and monitor a travel program for the 18,000+ employees of Rohm and Haas around the world.
Henry served on a number of Insurance advisory groups and was very active in the formation of the Quality Insurance Congress where he served as both a Director and President. He was a member of the Chemical Insurance Group and also was a charter member of the M200 Group.
After graduating from the George Washington University, he served 3+ years with the US Army Medical Service Corps obtaining the rank of Captain.
Henry is a currently a Council Member and a member of the Finance Committee of the Pennsylvania Horticultural Society. He also is a basketball official and a member of the Pennsylvania Interscholastic Athletic Association.

William C. Hartnett
General Manager - Insurance, U.S. Financial Services Industry
Microsoft
Bill Hartnett Is Microsoft's General Manager for Insurance, responsible for developing the company's worldwide strategic direction and its implementation across financial services industries.
Bill joined Microsoft in 1994 as Worldwide Insurance Industry Manager, establishing Microsoft as the leader in creative application of technology and a force of positive change in this conservative industry. In 1997 he assumed leadership of Microsoft's financial services strategy group and drove expansion of the company's efforts in this important global industry. Bill was cited as the number 4 most influential person in Institutional Investor's eFinance Top 40 for 2003 and 2004, and one of the "People to Watch In the Coming Year" for 1998 by Best's Review - a leading insurance industry publication. He was a founder of iDeal, serves on the board of directors.
A former insurance executive, Bill has served on the boards of directors of ACORD and the National Association of Professional Insurance Agents. He has lobbied on state and federal levels on insurance and small business issues and was a candidate for state senate in RI. With a unique combination of expertise in business, politics, and technology, Bill articulates a compelling vision of the future of business. A leading industry activist, he is a nationally recognized author and speaker on technology, change and their impact on business. A graduate of Tufts University, Bill is an avid sailor and Bronze Medalist in Yachting at the 1979 Pan American Games.

Kevin H. Kelley
Chief Executive Officer
Ironshore
Prior to Ironshore, Mr. Kelley had been with Lexington Insurance Company, a Division of AIG (AIG - NYSE), since he started there in 1975 as a Senior Underwriter. In 1987, he was elected President and Chief Executive Officer of Lexington Insurance Company and since 1997, he had served as Chairman of the Board and Chief Executive Officer. Mr. Kelley has served a variety of other roles including Executive Vice President of AIG Property Casualty Group and President of AIG Domestic Personal Lines; Chairman of the Board of Directors and Chief Executive Officer of Landmark Insurance Company; Chairman of the Board of Directors of AIG Cat Excess Liability Insurance Company Ltd. and a member of the Boards of Directors of Risk Specialists Companies, Inc. and Medical Excess LLC.
Mr. Kelley graduated from Boston University with a B.S. in Business Administration from Boston University School of Management in 1972. He earned his CPCU designation in 1980. Mr. Kelley, a lifelong New England resident, has a long history of community service, and is currently on the Board of Trustees of Caritas - Saint Elizabeth's Medical Center in Boston, Massachusetts; Big Brothers of Massachusetts Bay in Boston, Massachusetts; Cardinal Spellman High School in Brockton, Massachusetts; Advisory Board to the Dean of Boston University School of Management in Boston, Massachusetts; and Board of Overseers of WBUR in Boston, Massachusetts.

Richard Kerr
Founder and Chief Executive Officer
MarketScout
Richard Kerr is Chairman and CEO of MarketScout Corporation. MarketScout.com is a Dallas, Texas-based electronic insurance exchange, which underwrites and distributes hundreds of product lines to its 35,000-member agency network across the United States. Mr. Kerr's previous experience includes Chairman and Chief Executive Officer of Lambert Fenchurch US Holdings, Chairman of Sedgwick Energy and President of Sedgwick James of Texas.
Richard has an extensive background in launching new ventures and entrepreneurial concepts in all facets of insurance distribution. He is a sought-after keynote speaker and lecturer on innovative distribution and underwriting concepts. Richard participates in various forums during the year. As an author, he has written two technical insurance publications, as well as articles for over 20 different insurance publications. His monthly Market Barometer is published by over fifteen insurance trade journals and various other business publications including The Wall Street Journal.
Richard holds a business degree in Insurance and Risk Management from the University of Texas in Austin and serves as a board member for The Leukemia and Lymphoma Society. He founded the Kerr Educational Trust, which helps under privileged students by providing college tuition and related expenses. He also founded HEROES, a support organization that honors American soldiers returning from active duty.

John Kraska
Managing Partner
Hales & Company
John is a partner of Hales & Company and led a management buyout of the firm from Arch Capital Group, Ltd. in 2004. Throughout his career, he has led over 100 corporate finance transactions, including mergers & acquisitions and equity investments with a focus on insurance brokerage, insurance company and financial services clients. Some recent transactions led by John include advising Summit Global Partners in its 2005 sale to USI Holdings, TravelGuard in its 2006 sale to AIG and Marsh & McClennan in its sale of certain non-core assets in 2005 and 2006.
Prior to joining Hales, John was Managing Director of Firemark Investments, a $200 million investment firm focused on insurance and healthcare. He is a graduate of the University of Pennsylvania and the Wharton School.

Dane Leavitt
Chairman & Chief Executive Officer
The Leavitt Group
Dane O. Leavitt, 54, is Chairman and CEO of Leavitt Group Enterprises. He has served in that position since 1992. Leavitt Group Enterprises is the parent company of The Leavitt Group. He has resided in Cedar City, Utah, since birth, except time away on a two-year church mission (New York City), and attending BYU. His formative employment included a paper route, mowing lawns, hay hauling, cement crew labor, garbage collector, law office typist, and finance company clerk.
A licensed insurance agent since 1979, Dane is a 1983 Honors graduate of J. Reuben Clark Law School at Brigham Young University, and a member of the Utah State Bar (inactive). He received his B.A. from Brigham Young University in 1980 (political science, accounting, and English) after having studied at Southern Utah University.
Dane served as staff and then Counsel to the Utah Insurance Law Division Commission (1981-1985) and as Special Counsel to the Utah Office of Legislative Counsel (1985-1986). In these capacities, he was instrumental in completing a comprehensive revision of Utah's Insurance Code in 1985 and 1986. He served as the Leavitt Group's General Counsel and Chief Operating Officer between 1984 and 1992.
Community service has included stints as Founding Chairman of the Cedar City Housing Authority, Chairman of the Central Iron County Water Conservancy District Petitioner's Committee (which obtained judicial approval for the District's formation), Vice Chairman of the Southern Utah Planning Authorities Council (SUPAC), seven years on SUU's Board of Trustees, and a variety of assignments in his church.
Dane is married to the former Ruth Jolley of Salt Lake City. They celebrate their 31st wedding anniversary in June 2010, and are the parents of three sons and three daughters, and the grandparents of ten.
As his children will complain, Dane's preferred recreation is physical labor on Kanarra Mountain.
Founded by Dixie Leavitt in 1952, the Leavitt Group today is an organization of approximately 85 independent insurance agencies with 120 offices in fourteen states. It is the nation's twelfth largest insurance brokerage organization (Best's Review, July 2009). Each Leavitt Group agency has one or more co-owners.

Clyde Owen
General Manager
LexisNexis Insurance Exchange
Clyde Owen is the General Manager of the LexisNexis Insurance Exchange, a division of LexisNexis Risk Solutions. Clyde is responsible for the development and implementation of the new Web-based system designed to ease the submission and collaboration process for agents, brokers and carriers. The Insurance Exchange will improve the efficiency and transparency of the intermediary distribution system by combining technology and information at each step of the insurance process.
Prior to his managerial role at the Insurance Exchange, Clyde was the Senior Vice President of Business and Product Development at Insurity, now LexisNexis Insurance Solutions, a division of LexisNexis Risk Solutions. In this role, he expanded the company's expansion into new products and markets including the acquisition of several businesses.
Prior to his Business Development role at Insurity, Clyde was Vice President of Insurity's outsourcing services group. Recognizing key industry trends, Clyde led Insurity's entry into the outsourcing space. He led the effort to create a BPO offering that was immediately competitive through a combination of strategic acquisition (IDI, WINS), internal build, and development of a professional services organization with specific property and casualty insurance expertise. He personally developed go-to-market strategy and led early sales efforts that resulted in winning charter deals.
Prior to joining Insurity, Clyde held several financial leadership positions in various corporations including KFC (a Japan-based provider of manufacturing hardware), Coca-Cola enterprises, and KPMG. Clyde holds a MBA in International Business and a CPA designation.

Robert Purdy
Senior Vice President, Workers' Compensation
ACE USA
Robert G. Purdy was recently named Senior Vice President, Workers' Compensation, as part of the ACE Casualty Risk Company in February 2009. Based in Philadelphia, he is responsible for leading the underwriting, marketing and operations strategies for ACE USA's middle market workers' compensation businesses, including ACE Complete ™, a web-based underwriting facility that enables contracted brokers to conduct underwriting transactions-from entry to policy issuance - via the Internet.
With more than 26 years of experience in the insurance arena, Mr. Purdy joined ACE USA from American International Group (AIG) where he held the position of Division President for AIG's Specialty Workers' Compensation Division. During his twelve years with AIG, he held various senior management positions, including overall responsibility for the e-WC, Middle Market, USL&H and Direct Assignment Segments. He also had an assignment as the Market Segment Leader for all business fifty (50) million in sales and below at AIG. Mr. Purdy previously spent time with CIGNA Property & Casualty, an ACE predecessor organization, holding a succession of senior-level positions.
Mr. Purdy serves on the board of directors of the American Society of Workers' Compensation Professionals, Inc. (AMCOMP), the Governing Board of the California Workers' Compensation Rating Bureau, the Governing Board of the California Workers' Compensation Institute (CWCI), previously on the Governing Board of the North Carolina Rating Bureau, Governing Board of the Pennsylvania and the Delaware Rating Bureau(s). He is also the CEO and President of New Markets Insurance Agency, a subsidiary of ACE USA. Additionally he serves on the American Staffing Association Advisory Board. He is a past member of the selection committee for Florida CHOICE Awards® for Workers' Compensation, presented by Choice Medical Management Services, LLC and services on the board of trustees for Caldwell College in New Jersey. He is a frequent speaker at insurance industry conferences and has published numerous articles in industry trades.

Patrick G. Ryan
Chairman & CEO
Ryan Specialty Group
Patrick Ryan is the Chairman and Chief Executive of Ryan Specialty Group.
Ryan founded and is the retired Chairman and Chief Executive Officer of Aon Corporation, the largest insurance and reinsurance broker in the world, and a leader in human capital consulting. Ryan started as an entrepreneur, founding an insurance agency that grew to become Aon, which today operates with more than 500 offices in 120 countries. Most recently, Ryan served as Chairman and Chief Executive Officer of Chicago 2016, where he led the U.S. bid to host the 2016 Olympic and Paralympic Games.
Ryan recently stepped down after 14 years as Chairman of the board of trustees of Northwestern University, where he continues to serve as a trustee. He is also an owner/director of the Chicago Bears Football Club and Chairman of World Sport Chicago. Ryan has received a number of accolades throughout his career. In June, 2009, Ryan was awarded a Doctor of Humane Letters degree from his alma mater, Northwestern University. In 2008, he was elected to the American Academy of Arts & Sciences, one of the nation's oldest and most prestigious honorary societies and independent research centers. He was also inducted into the International Insurance Society Hall of Fame. Ryan has received the Horatio Alger Association of Distinguished Americans Award and the Order of Lincoln Medallion, the highest award granted by the State of Illinois.

Jack L. Sennott, Jr.
Executive Vice President, Chief Strategy Officer
Allied World Assurance Company
Jack is a seasoned senior executive with an entrepreneurial background, significant merger and acquisition experience and strategic business development expertise.
As Executive Vice President and Chief Corporate Strategy Officer of Allied World Holdings, Inc., Jack is responsible for all of the Company's corporate strategic initiatives, investor relations, rating agency relations and mergers and acquisition activity. Previously Jack was Allied World's North American Chief Operating Officer. Jack assumed this position upon the completion of the acquisition of his previous company, Darwin Professional Underwriters, Inc where he was one of the founding management team members of the Company and one of its Directors. At Darwin, Jack was the Executive Vice President and Chief Financial Officer of the Company. He also oversaw Darwin's Human Resources and Administration functions. Jack was a Director of the Company from 2003 to the time of the Company's strategic sale to Allied World and a member of its Finance and Investment Committee.
Prior to joining Darwin, Jack served as Principal of Beacon Advisors in Avon, Connecticut, a middle market mergers and acquisitions firm. As a founding partner of this firm, he was responsible for all aspects of business development and execution of several strategic merger and acquisition transactions.
Jack previously worked as Controller of Executive Risk (now a subsidiary of The Chubb Corporation) where he was responsible for all corporate accounting and financial reporting functions.

Early in his career, Jack served in a number of senior financial positions of entrepreneurial insurance companies, including Controller of ManagedComp, Inc., a national managed care workers' compensation service and insurance company, where he was responsible for all accounting, financial reporting, and treasury functions as well as Assistant Controller with the Trust Group, a Massachusetts personal lines insurance company. He began his career with Coopers & Lybrand in Boston, achieving the position of Manager in their Business Assurance group.
Jack is a graduate of The University of Massachusetts with a B.S. in Accounting and a Minor in History. He is a Certified Public Accountant and also holds the Associate in Reinsurance Designation from the CPCU Society. Jack is Chairman of the Simsbury, Connecticut Board of Education where he has served since 2003.

Frank Sentner
Director of Strategic Technology
CIAB
Frank Sentner has been providing technology solutions to the insurance industry for over thirty years. He began in 1976 with Insurnet where he managed the development of the first ACORD forms-based agency policy and claims management system. In 1984, he founded Creative Information Systems Co. where he designed and directed development of the first ACORD AL3-based agency management system known today as Sagitta and used by the majority of large insurance agencies and brokerage firms. In 1992, Cisco merged with the Gemini division of Aetna to form CISGEM, which was acquired by AMS Services in 1995.
He served as Senior Vice President of Technology for AMS until September 1996 when he founded Soulware Ltd. to provide consulting services to improve business process integration between insurers and agents/brokers. Among many long-term engagements, Frank has been the acting Director of Strategic Technology for The Council of Insurance Agents & Brokers since 1997. Frank is regularly consulted by insurance carriers and intermediaries, industry groups, and insurance software vendors, and is frequently interviewed by national trade publications on technology issues affecting the insurance industry.